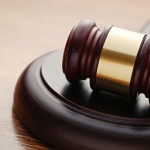 Welcome to our nationwide dog bite and animal attack lawyer directory. We make finding a qualified injury attorney or law firm easy. Learn more about our attorneys below or start browsing now.
Find the Right Lawyer
All listed lawyers are highly experienced attorneys with a proven track record of successful verdicts and settlements in dog attack cases involving personal injury or death.
Every state has different dog bite laws. It's important that you find someone bar certified in your area.
All of our network lawyers work on a contingency fee basis. That means that if they don't get a monetary recovery for you to compensate for your injuries, you do not owe them a fee!
Each of our attorneys represent plaintiffs (victims) like you and have years of experience litigating personal injury claims. Our lawyers have collected Tens Of Millions of dollars for dog bite injury victims like you!
Search our network now to connect with an experienced injury lawyer near you. Then simply fill out the form provided or call that law firm directly.
If you or a loved one has been hurt in an animal attack and need help, don't wait.