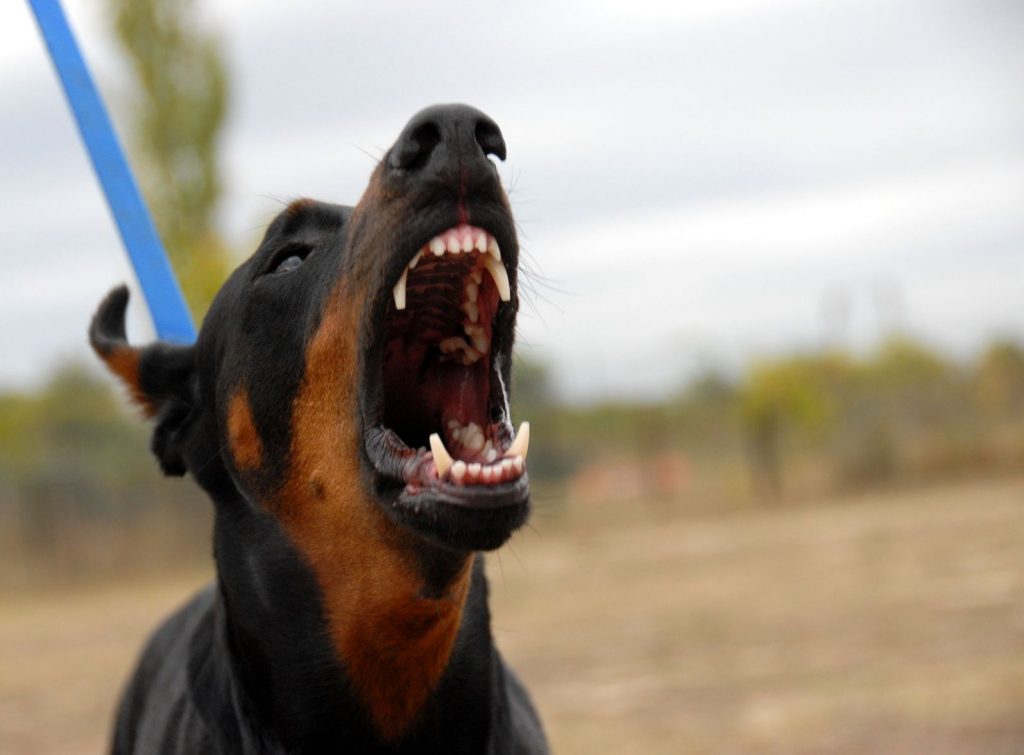 Dog bites will rarely kill an adult (even dog bite-related deaths among children are pretty rare), but they can inflict some serious damage. CDC says that just in the States, more than 4.7 million dog bite-related incidents occur every year, with 800,000 seeking medical attention. That's more than 2,000 attacks a day that have people looking for help.
Besides physical injuries, which can prevent people from working, there are also emotional consequences – people suffer emotional pain when attacked by an aggressive dog, and some are left fearing dogs for the rest of their lives.
That's why laws have been put in place, to make sure people control their canine companions. Even though laws did help reduce the number of injuries and injury claims, they still do occur every day. Victims may pursue claims for compensation for physical and emotional injuries, the cost of medical treatment, as well as any losses which occured due to inability to work.
In many cases the dog owner is to blame, but that isn't necessarily the case. Dog owners have defenses which may allow them or their insurance companies to avoid being forced to pay the compensation. Even though you can file accident a dog bite claim on your own, with an attorney you reduce the risk that the defendant can present a viable defense and increase your chances of winning the case.
Here are the top five reasons to hire a personal injury attorney following a dog bite:
Better chances to win the case
Even though the law in many states provides for strict liability for the dog owner, there are certain situations where the dog owner has a defense. For example, if the victim jumped over the fence and was trespassing when attacked and injured by a dog, the dog owner may be able to avoid liability. In order to increase your chances of actually winning the case, you should hire a personal injury attorney – who knows the law of your state and may increase your chances of winning as well as potentially increase the amount of your settlement or award.
Better chances to win more money
An attorney is more likely to know what each insurance company is typically willing to pay out to settle a dog bite lawsuit given the nature and extent of the injuries. This gives you an edge when attempting to negotiate a higher settlement.
Better chances to have both compensation and treatment covered
It's not just the physical damage that can get covered by the insurance claim. You can also recover for emotional injuries, the cost of medical treatment as well as any losses incurred due to not being able to work. All these things can be included in your damages claim and an experienced attorney knows how to present the case in order to win.
Eliminates refusal to pay
Sometimes, insurance companies will refuse to pay any compensation to the victim. If you pursue the claim on your own, your threat of a lawsuit may not be taken seriously. With an attorney handling your case, the threat of a lawsuit has some bite to it.
Less time-consuming, less stressful
Even though you may be acquainted with all of the reasons listed above, and are ready to tackle them all on your own, it can be very time-consuming and very stressful. By investing in an attorney, you can focus on mending your wounds and getting your life back.
As you can see, investing in a personal injury attorney goes a long way. Not only will the process itself go more smoothly, but you increase your chances of being compensated with a larger sum, as well as cover your healthcare expenses.
This article was submitted by the Las Vegas dog bite lawyers at Ladah Law Firm, PLLC. For more information, please visit their website.